Program Overview
Our Mission:
Increasing the success of children and families by building on strengths.
What We Do:
The Child Development and Family Support (CDFS) Programs, from Mt. Hood Community college, provide services to expectant parents and families of children aged birth to 5 who are low income or meet eligibility requirements. Eligibility is based on the household's income with the intention of supporting children and families with higher needs, including foster children and families experiencing houselessness. Families must live in East Multnomah County.
Our Head Start and Hearly Head Start services include comprehensive care and early learning programs for infants, toddlers and preschool-aged children, home visits, parent and child activities. We promote appropriate school readiness activities, health and nutrition education, community services, volunteering, and parent involvement opportunities.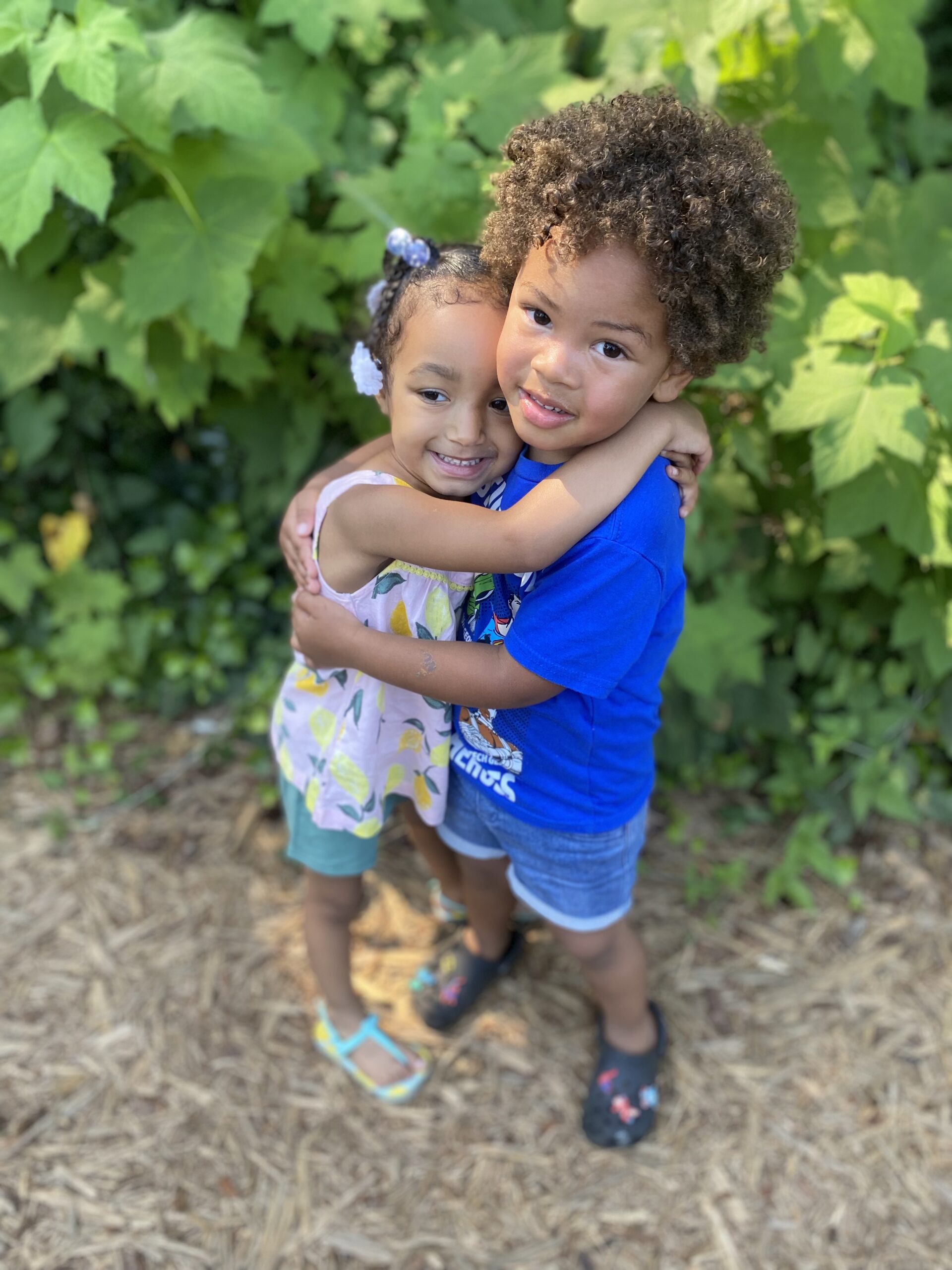 Slide
"Connecting through parent cafe's, other parents show u different ways of doing things, children are so different, you run out of ideas and need a supportive community. It takes a village, and I found my village"
Slide Green
"My family worker supported me through difficult life challenges and made me know I could handle it, supported me to take action and make necessary changes."
Slide Green
"There is nervousness about speaking up and fear of not being heard, Head Start empowers and encourages parents to use their voice and praises parents when they speak up, and from that, the nervousness and fear goes away."
Slide Green
"After teaching my children at home, and watching the teachers online, I started to realize I can do this, I am doing this and I'm doing it well, I now want to pursue a career in education. I find myself doing more reading and research about how to be an effective teacher". Family Services Monthly check in's "allowed me to reflect out loud that as stressed as I am, I am doing this, I can do this."
Slide Green
"I was so stressed out (teaching my child at home) and thought my child was stubborn, but then I tried something I saw the teacher do during circle time, and it changed everything, now I can talk to my child and listen to understand. I went from having zero patience to enjoying my child."
At MHCC Head Start we:
Strengthen relationships
Embrace diversity
Give equitable access
Promote self sufficiency
Our Focus on Inclusion for All:
Mt. Hood Head Start and Early Head Start is an inclusive early childhood and preschool program. Children of all physical, emotional, and cognitive abilities are taught in the same environment. All children participate in the same daily routines and activities and are recognized as individuals with specific strengths and needs.
We are dedicated to exploring, celebrating, and learning about all members of our community. We believe that social justice is an important aspect of our work with families, and that it provides the foundation for a healthy community.
At CDFS we will:
Show respect for each child, family, and staff member
Promote the uniqueness of each child, family, and staff member
Refrain from stereotyping and discrimination (ex: gender, race, ethnicity, religion, disability, sexual orientation, gender identity)
This means providing resource allocation to meet the needs of children and families who require more support and opportunities to succeed.
Growing Stronger Families
Harvest for Healthy Kids
Harvest for Healthy Kids began right here in our program with support from the School of Community Health at Portland State University (Betty T. Izumi, PhD, RD) and is now recognized nationally as evidence-based curriculum, with the goal to promote healthy eating habits in early childhood. Every month the menu features a different fruit or vegetable, with produce also being sent to the classrooms for sensory exploration and learning. Examples include: Apples, Beets, Cauliflower, Asparagus, Melons and more! Mt. Hood Community College Head Start, Child Development and Family Support Programs, is proud to participate in Harvest for Healthy Kids! Go to harvestforhealthykids.org to create an account and explore all the nutritional resources and activities you can experience with your kids.
Head Start on Engineering:
In partnership with OMSI, University of Notre Dame, and MHCC Head Start, this multi-component, family centered program engages preschool staff and families in the engineering process. Its goal is to help children and their parents develop a passion for engineering and science, creating the learning dispositions they need to be successful in STEM and motivating a long-term interest in these topics.
LEAP Program
LEAP (Learning Experiences–an Alternative Program for Preschoolers and Parents) is an inclusive, peer mediated approach geared towards children with an Autism diagnosis. The focus is on social emotional skill development where teachers promote social and communication skills using visuals and structured activities allowing children multiple opportunities to learn concepts such as gaining a peer's attention, asking for a turn, etc. Teachers and support staff receive intensive training and coaching to provide specific support and opportunities for each child to develop skills as individuals and community members, as well as building relationships.
Student Program MHCC
We have on-site classrooms at the Mt Hood Community College Gresham Campus for Pre-K children over 6 months old. These 8.5-hour classrooms are for children of parents who are full time students and either taking 9+ credits or in a full-time program such as GED or ESL.